Solar PV
Local supplier, RenewableOn, won the contract to supply and install the solar PV panels.
watch them installing it
RenewableOn is a member of Renewable Energy Assurance Ltd and the Renewable Energy Association and is an accredited Microgeneration Certification Scheme (MCS) Installer. MCS is a Government backed scheme for all installers of renewable energy technologies.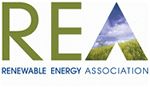 Underfloor Heating
Northamptonshire-based company,
Heated Floors
, won the contract to supply and install the underfloor heating. Materials were rigorously tested and are backed by a manufacturer's insured warranty. Heated Floors' system was installed to a pre-agreed design and in accordance with detailed method statements. All installers were highly qualified and experienced. Once installed, the system was pressure tested and a test certificate issued.

Sample Floor Drawing

Sample Wiring Diagrams
Hardwood Windows
Allan Brothers of Berwick-upon-Tweed won the contract to supply and install the windows and doors using FSC (Forest Stewardship Council)-certified timber from sustainable Swedish forests, responsibly sourced and managed with a completely traceable Chain of Custody, which means that each tree can be traced from the moment it was planted, harvested, shipped and used in Allan Brothers' products.
Because we manufacture our window frames from this sustainable source, they are classified as 'carbon neutral', which means they absorb more carbon than they produce during their service life. In fact, our window frames can save as much as three-quarters of a tonne of CO2e per average house, which is the equivalent of driving 6,500 kms in a small family car - **Source: Davis Langdon 2010
All Allan Brothers' windows are supplied with 'A Rated' factory-glazed 'Low E' double glazed or triple glazed sealed units as standard. They come with a 30year timber rot and fungus guarantee and 10 year manufacturing, paint finish, ironmongery, stained products and glazing failure guarantees.